Install Channel: LINE
Let's start using the Programmable Conversations by learning how to install a channel. In this quickstart, you'll learn how to set up LINE.
Step 1: Go to the channels directory in your Dashboard
Go to 'Channels' in the sidebar of your MessageBird Dashboard. Then click on Add channel under LINE.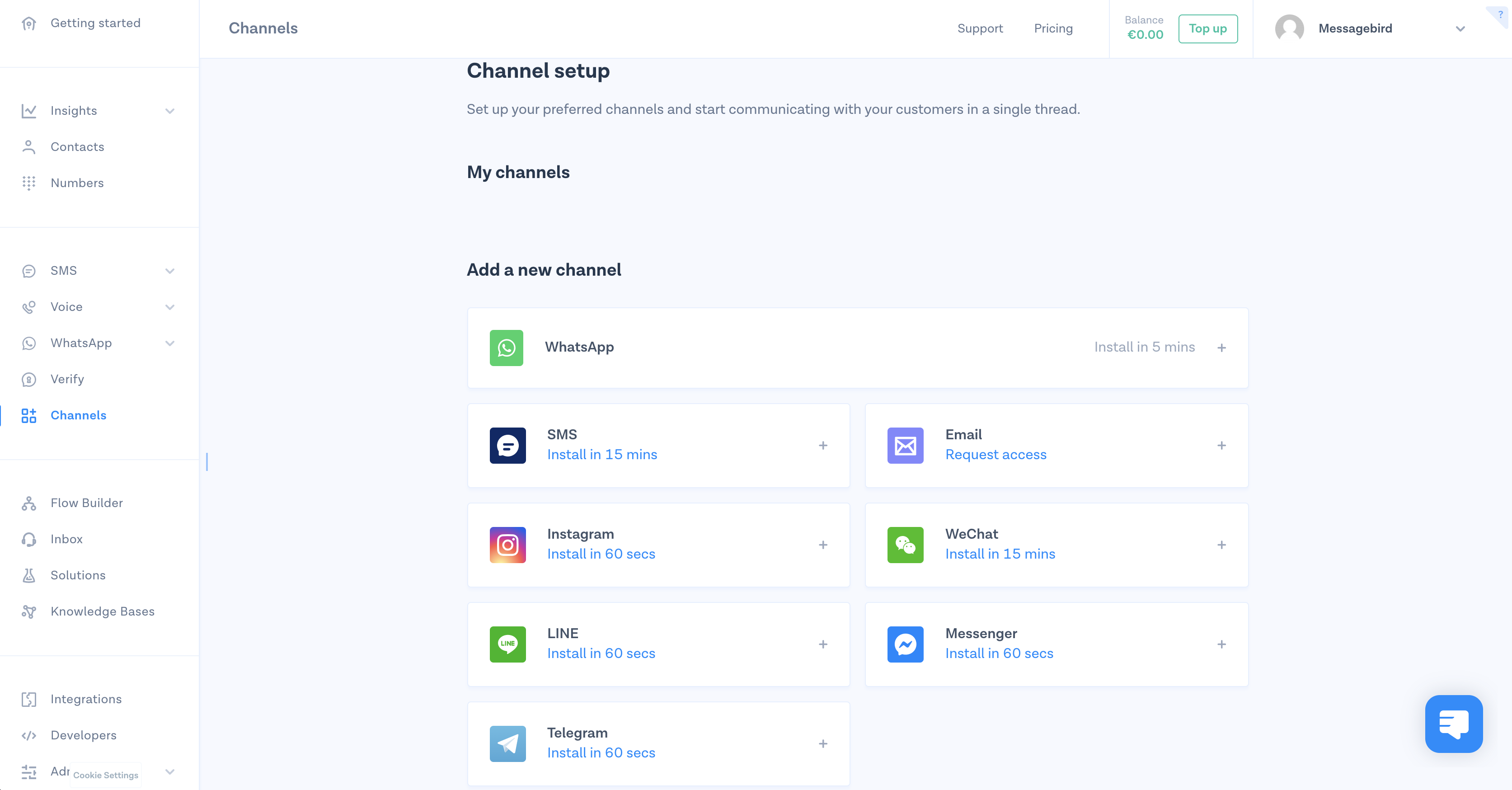 Step 2: Give your channel a name
Name your channel, make sure it's easily recognizable for yourself and your team. Don't worry, this will only be used internally.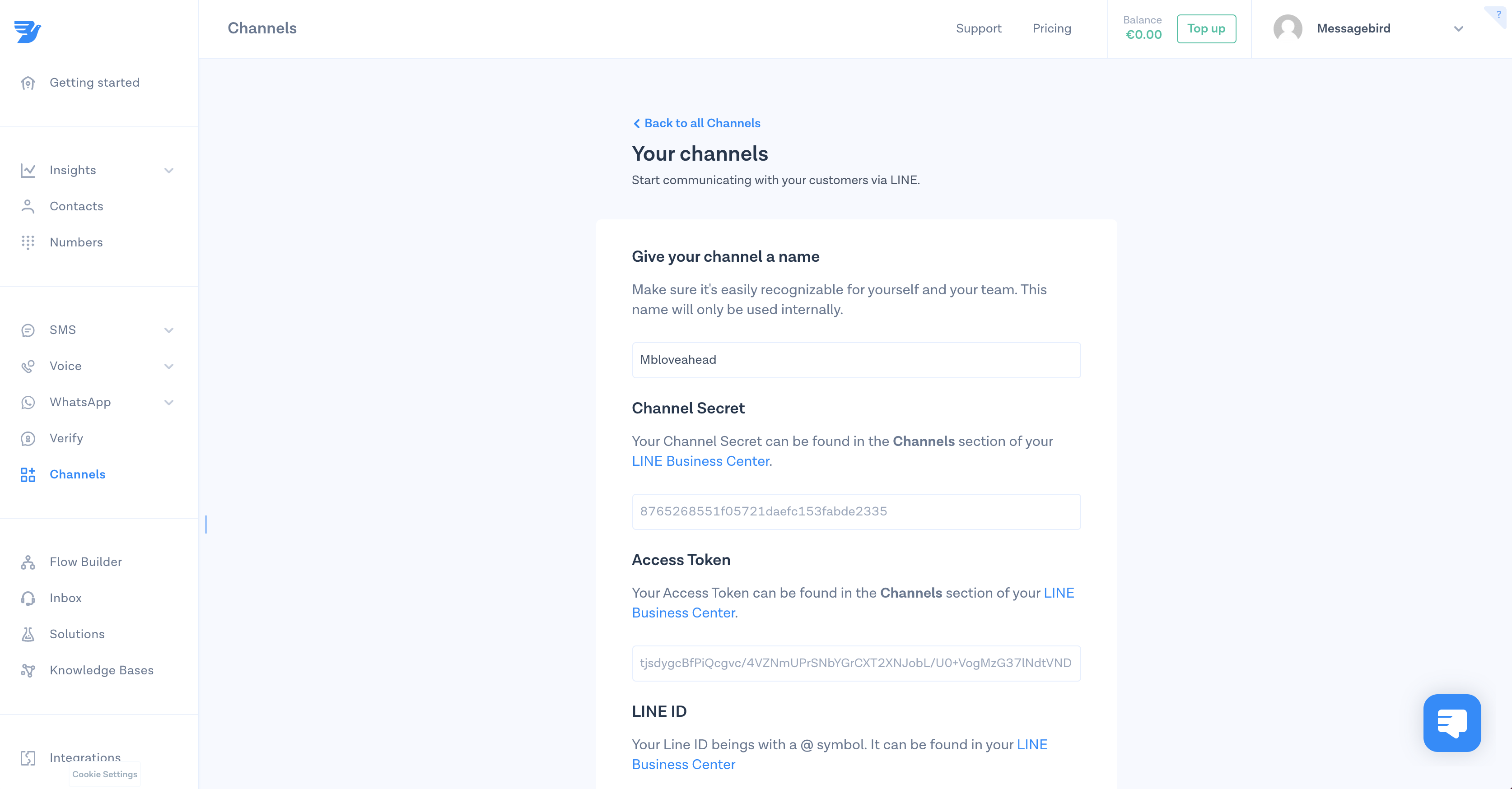 Step 3: Add your app ID and secret
Add your access token and channel secret. You can find them in the Channel Section of the LINE Business Center.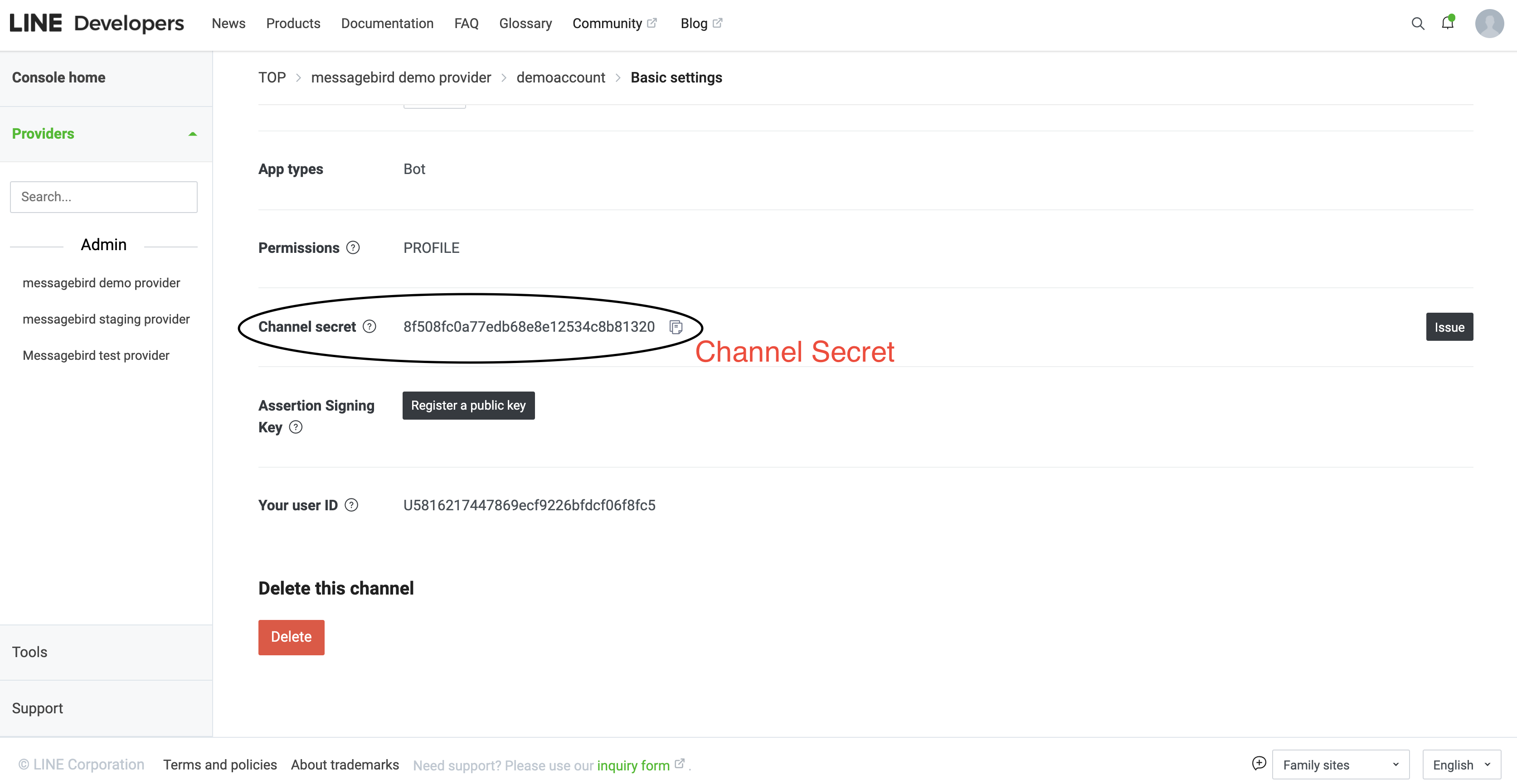 Step 4: Install LINE
Click on 'Install now' and voilà! LINE is now installed as a channel.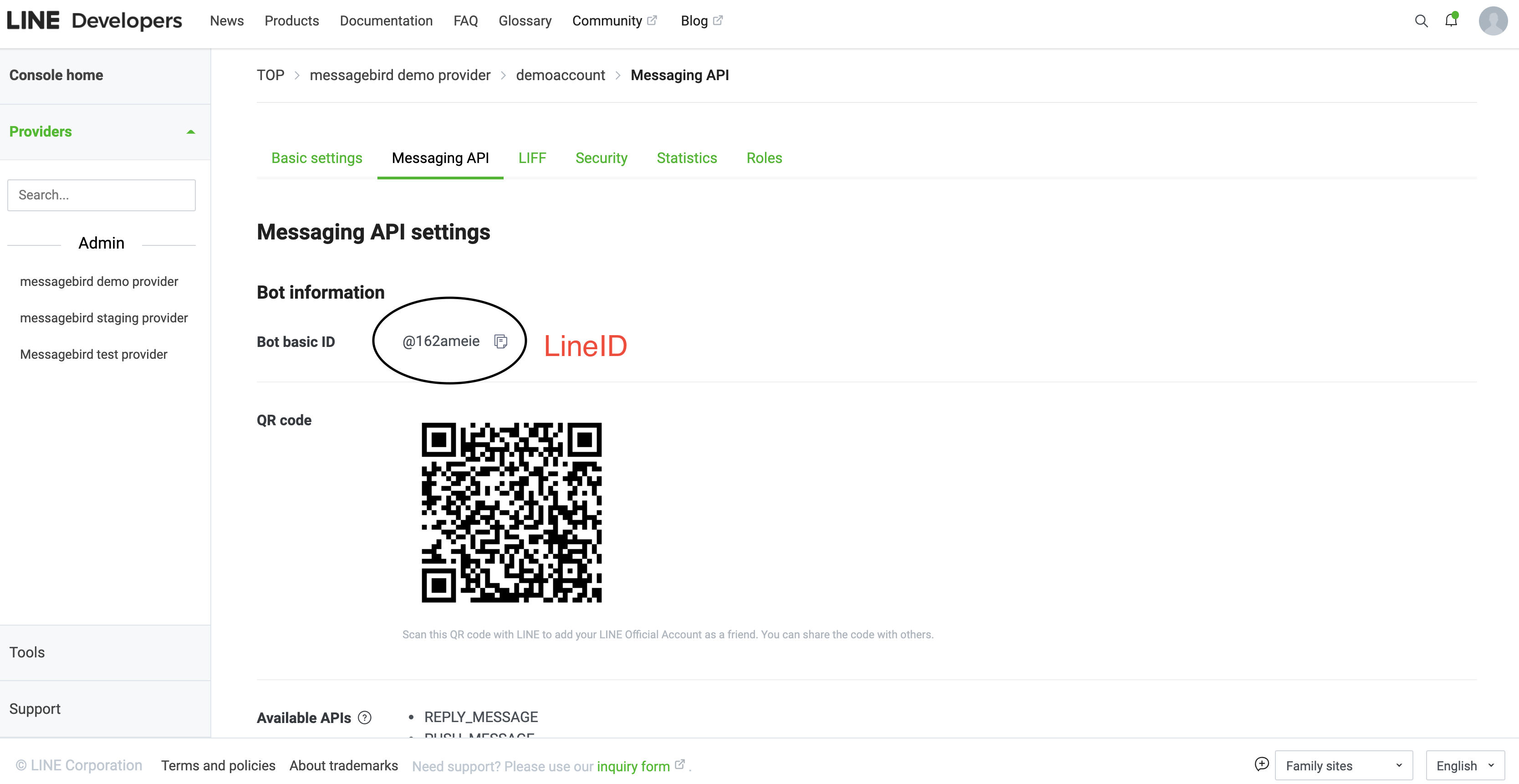 Step 5: Manage your channel
If you want to edit, rename or delete your channel, simply select the channel and save the changes afterwards.
Nice work! 🎉 You've successfully installed LINE as a channel for the MessageBird Programmable Conversations API.