Set Up Your First Channel
In this Programmable Conversations API Quickstart, you'll learn how to get started with Programmable Conversations by installing your first channel - SMS.
First things first, make sure you've signed up to MessageBird and collected your API key. If not, head to the first Conversation API Essential Quickstart.
Step 1: Go to the channels directory in your Dashboard
As we're setting up SMS as your first channel, go ahead and select
Add Channel
under SMS.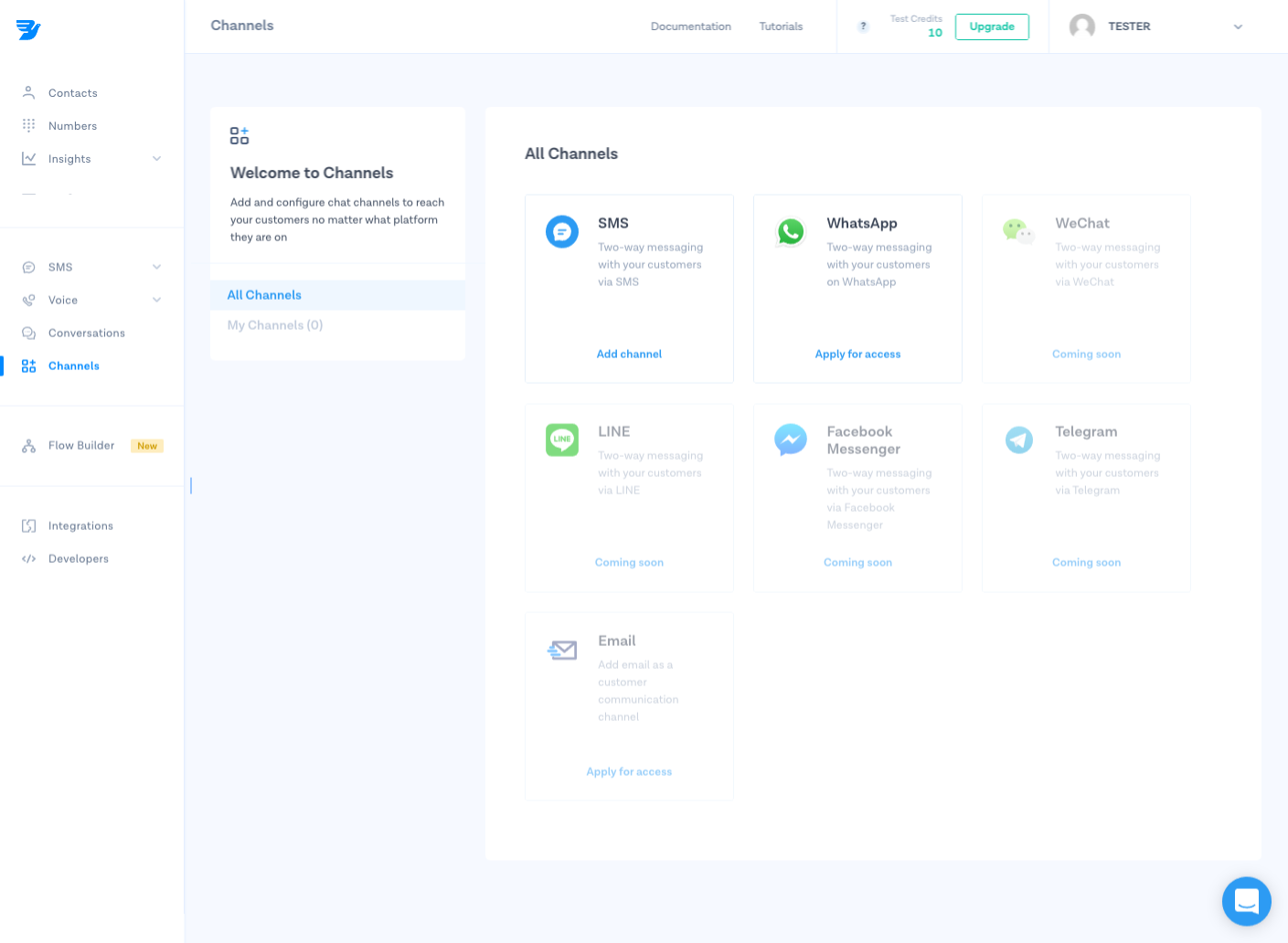 Step 2: Give your channel a name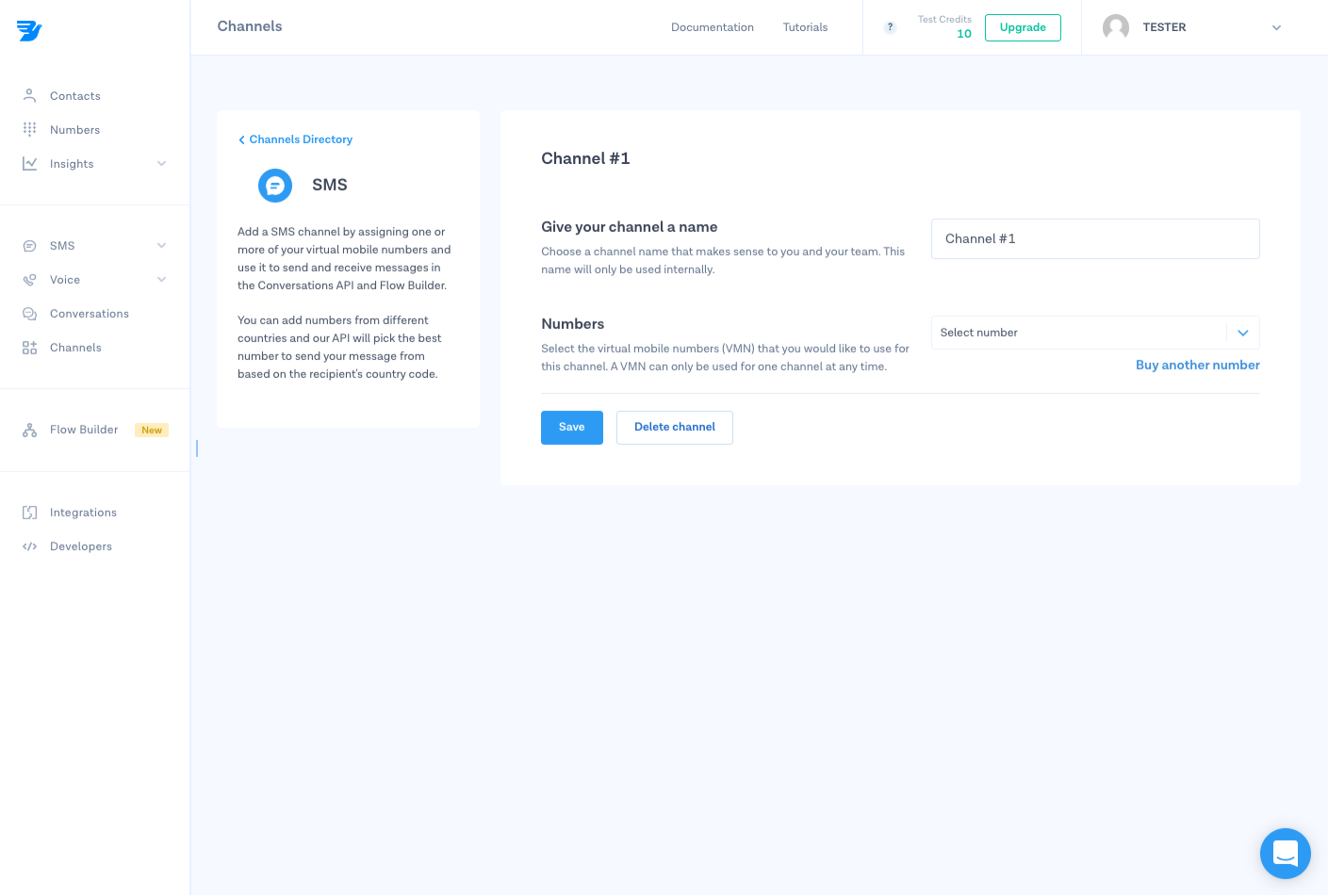 Step 3: Buy a number
Here you can purchase your first MessageBird Virtual Mobile Number (VMN).
This is how it works:
Pick the country in which you and your customers are located, and make sure the correct capabilities for your use case are selected.
Choose one or more numbers from the selection and the duration for which you want to pay now.
Confirm by clicking 'Buy Number'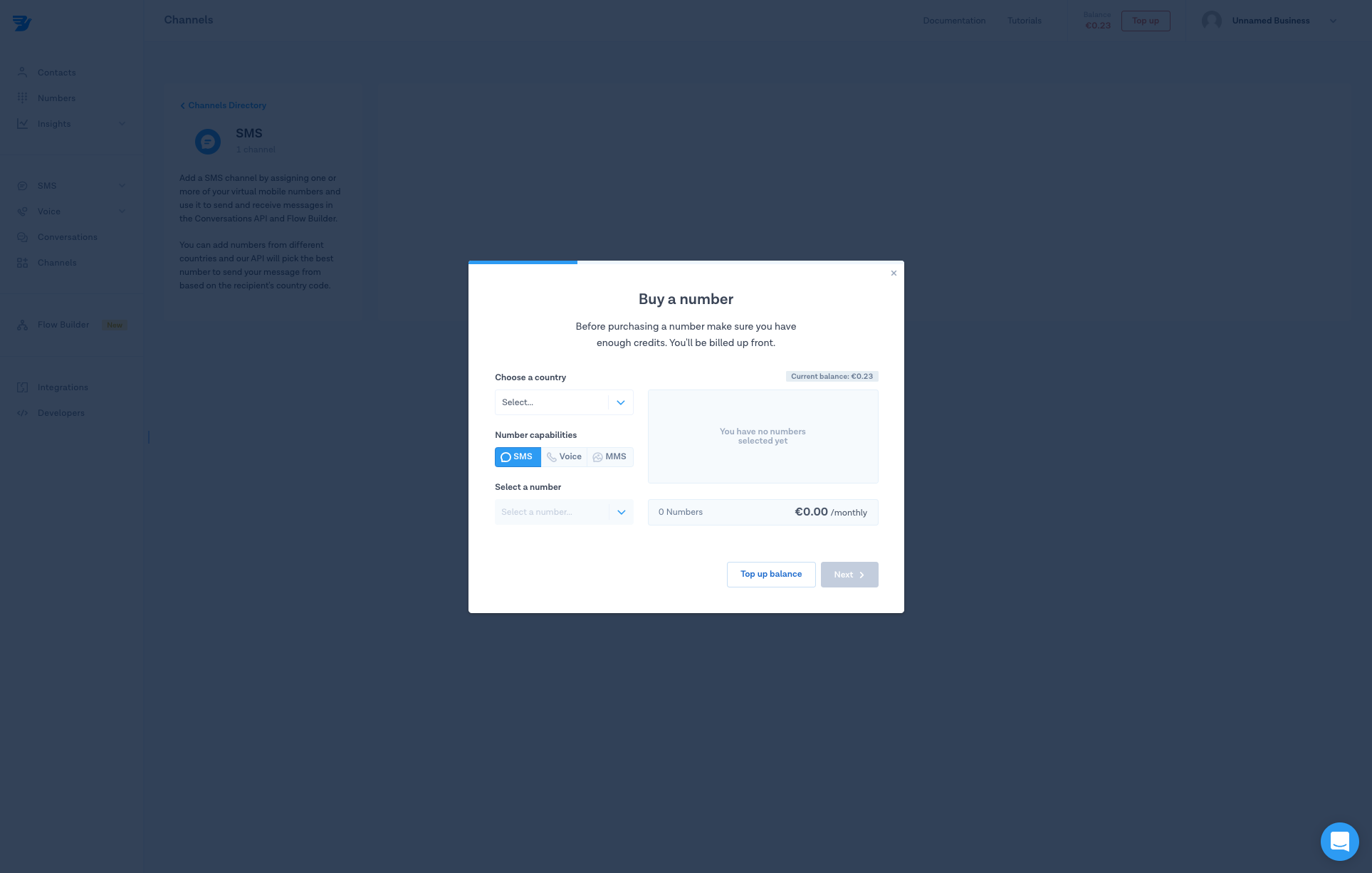 And that's it! You now have a MessageBird VMN.
Step 4: Collect your Channel ID
Voilà! Your first channel is now installed. Here you can collect your Channel ID, which you need to start building with the Programmable Conversations API.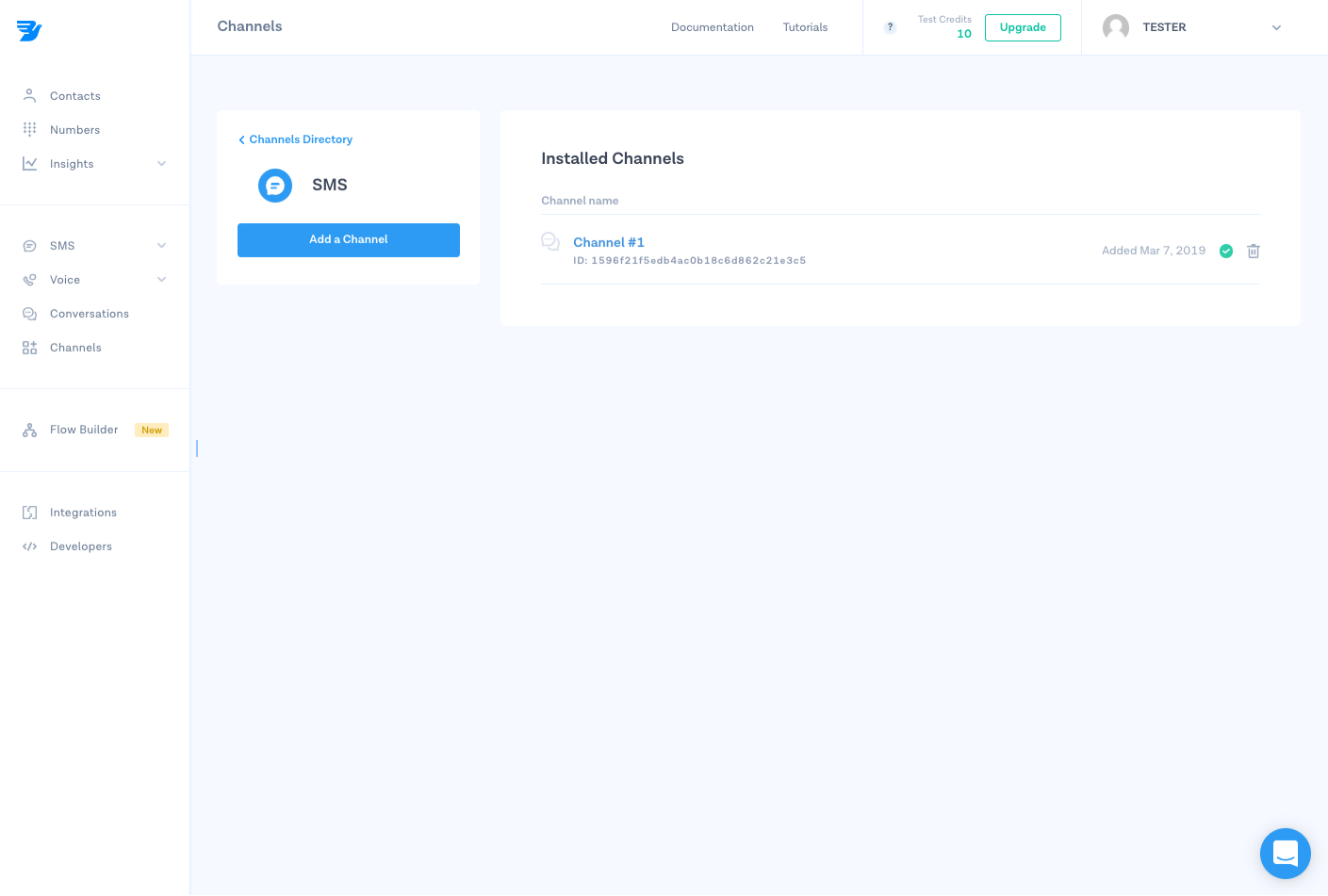 Step 5: Manage your Channel
If you need to buy additional VMN's, rename or delete your channel, you can do so by first selecting the channel and you'll arrive on this page.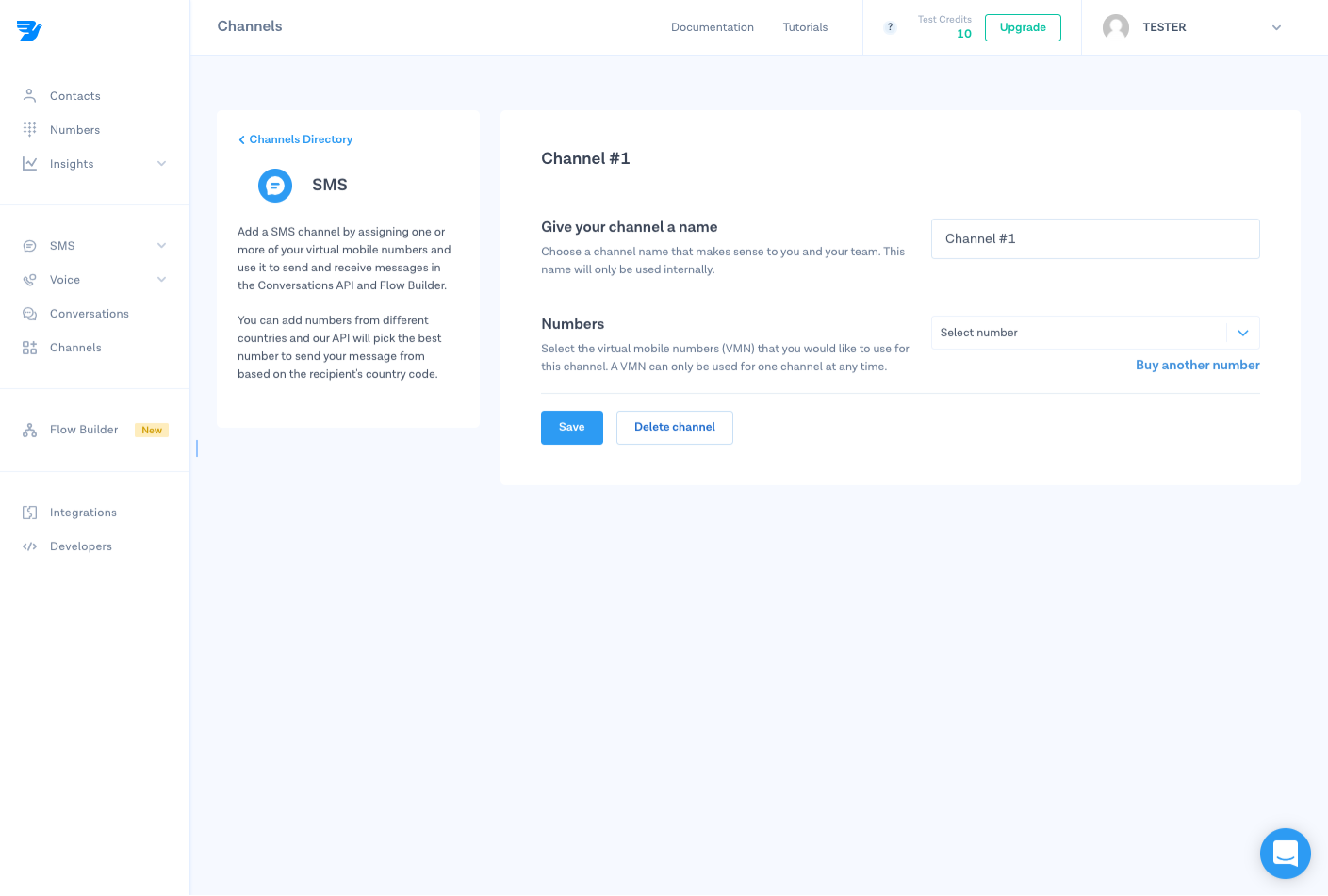 Congrats! You've successfully installed your first channel for the MessageBird Programmable Conversations API.
Next Steps
You may now want to check out these resources:
Questions?
We're always happy to help with code or other questions you might have! Search our API Reference, check the Developer tutorials or contact support.